Gateway and the Gateway to College initiative is playing an important role in helping students achieve their graduation dreams. Gateway is a specially-designed dual enrollment, tuition-free public charter high school with dual college class enrollment at Riverside City College. Since 2004 we have helped MANY students earn a high school diploma. And! Our students gain college credits while they earn their diploma. FREE! We are also part of the nationwide challenge to increase grad rates to 90%. 
The America's Promise Alliance started an initiative to track and impact graduation rates across the country. The Grad Nation campaign, as it is known, is a decades-long campaign to achieve a 90% high school graduation rate nationally. 
"The nation has been committed to reaching a 90 percent graduation rate equitably for nearly 20 years. In 2010, the GradNation campaign launched a focused effort to reach that goal by the Class of 2020."
The most recent report and stats are out — reflecting graduation numbers from 2018.  The national grad rate for the class of 2018 was 85.3%. America's Promise Alliance and the Grad Nation haven't achieved their goal yet, but there is steady progress. Interestingly, Gateway's graduation rate  in 2019  — despite all the disruptions and trauma of COVID — was 100%!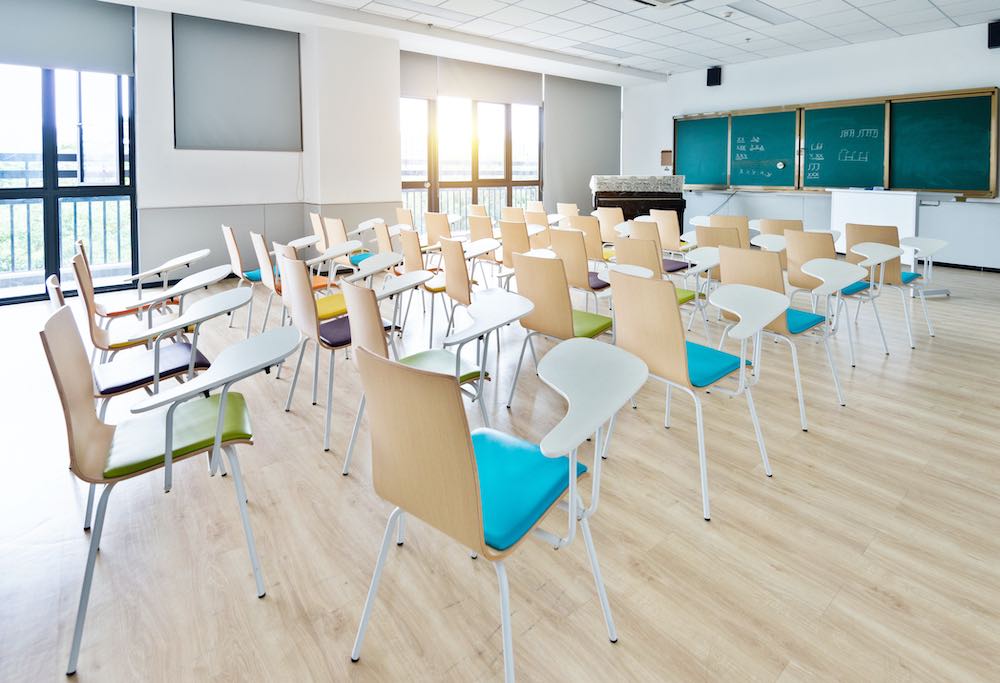 "The focus in recent years has been on outcomes for alternative schools as well as schools serving Black and Latinx students. Five year graduation rates  (from 2013-2018) show a 5% increase in successful high school completion."
 Our Gateway students spend a significant amount of time learning about their strengths, interests, and current industry sector options to develop a unique, personalized plan to accomplish their goals. Our dedicated, caring faculty and staff assist students to develop academically, while providing helpful, supportive information and resources regarding college and career opportunities. 
Here's more from the Grad Nation report, " High school graduation gaps by race, ethnicity, income, disability, language, and housing status are still significant, posing serious questions about the country's commitment to equal access to a quality education, as required by every State Constitution."
Gateway welcomes students from all over Riverside County to our historic and beautiful campus at Riverside City College. It's not a literal welcome right now — since we are 100% online learning. But as soon as we are able — it will be a literal welcome — to our historic and beautiful campus at RCC. 
Gateway College & Career Academy (GCCA) is about defining and reaching future goals. We believe that all students, no matter what barriers they faced in the past, are capable of being successful college students. Given the important progress that our nation's programs are making on high school graduation, we are excited that Gateway to College is playing an important part in this vital national challenge. 
Our dual-enrolled high schoolers study in a focused learning environment with flexible options to meet any scheduling challenges. Whether transferring on to a university or completing a career technical education program, GCCA ensures goals are reached. Every one of our teachers, counselors and Gateway staffers align to meet student needs. We make time to understand every individual so that everyone belongs and succeeds here! If we can help everyone stay on track and graduate during 2019's initial shocking pandemic — we can surely help you, today.  Nothing about us is ordinary. Neither are you. Check us out. 
About Gateway
Gateway College & Career Academy is an early college option for students, aged 16-21 years old, to gain college credits while obtaining a high school diploma. Located on the Riverside City College campus, in beautiful downtown Riverside, our tuition-free Riverside County charter school is dedicated to providing learners who are not on track to graduate with the opportunity to complete high school —  and achieve success  — within a supportive college community.