Miguel is a collaborative, grateful and empathetic public high school leader. In his 13 years at Gateway College and Career Academy (GCCA), an early college public high school, Miguel has impacted countless students as they courageously follow their academic dreams. In his own words, here's how Miguel got here, how leads everyday and why he stays at GCCA: 
Why are you an educator?
As immigrants to the U.S., my family always valued the opportunities afforded by access to education. One of the primary reasons our family immigrated was to have the opportunity to achieve more than we ever could have back in Mexico. My parents always encouraged me to make school a priority, and I had the privilege of being able to focus on school while growing up. 
In college I was initially interested in coaching athletes, but after learning more about the persistent income and wealth gaps in our country my attention shifted to finding ways I could meaningfully make a difference in helping people improve their life circumstances. 
I saw that one of the best ways people could get ahead in life was through education and decided I would pursue a career in this field. I believed (and still do) that if more people from lower/middle income backgrounds could access and succeed in college, they could significantly improve their lives and break the cycles of poverty and inequality.
Why did you join Gateway?
I first learned about Gateway while doing research for a paper in one of my classes at Cal State Long Beach. I was researching education programs designed to help low-income students succeed in college and came across an article describing the Gateway program serving high school students on a community college campus in Portland, Oregon.
 A year later, as I was nearing the completion of my master's degree in college counseling and administration, I found a job posting for an advisor job at the Gateway program at Riverside City College. I thought it was a perfect fit! The program was designed to help students who might not otherwise attend college, complete their high school diploma while getting access and being prepared for post-secondary education. Gateway served the exact type of student I wanted to work with! 
Additionally, I grew up in the Riverside area, so I would have the opportunity to serve students in a community I held close to my heart. 
13 years later, I am still working for Gateway because I have not seen a better opportunity to do impactful work with the types of students I believe deserve the best opportunities.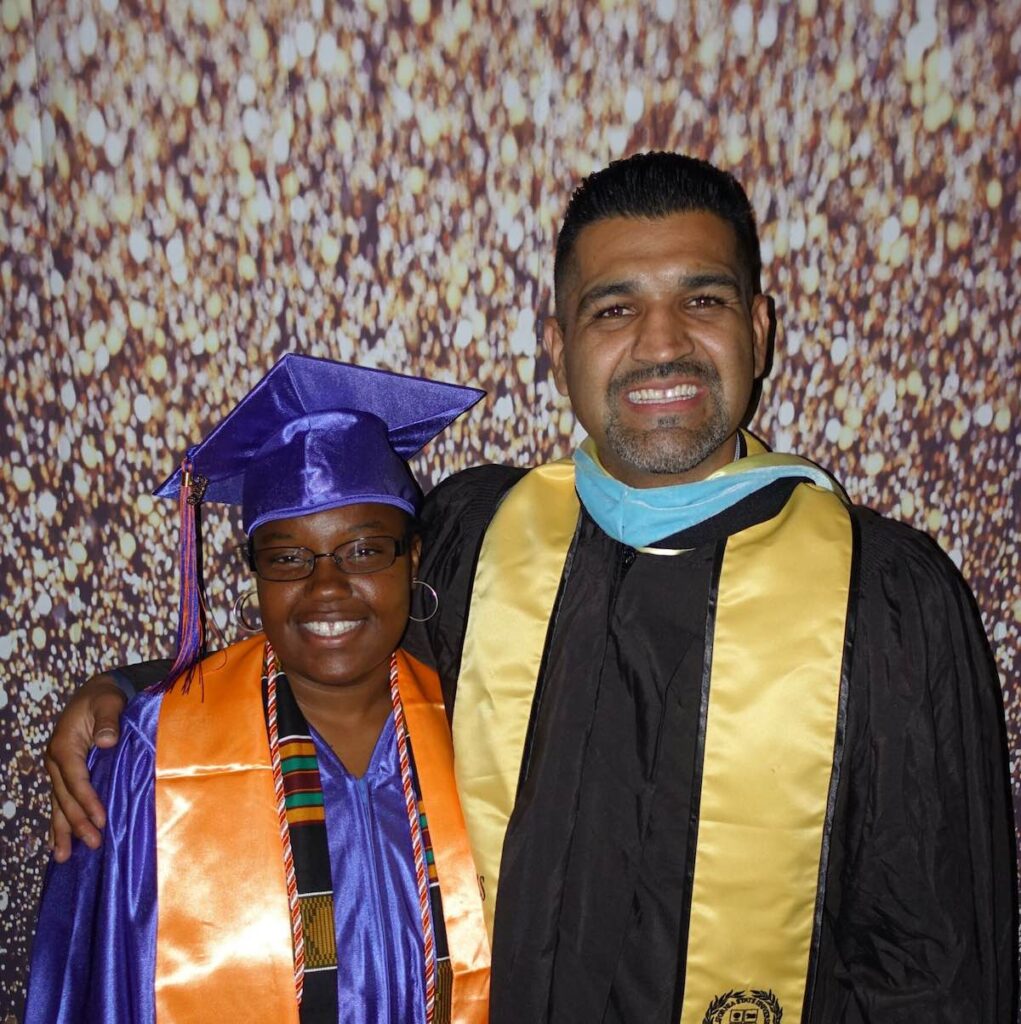 What are the core values, as a school?
The most important core value we hold as a school is the firmly held idea that ANY student is capable of succeeding in college when provided with the necessary support. This idea is at the core of GCCA and the Gateway to College National Network. Our programs were created in response to the unfortunate practices of holding students who struggle in high school to lower expectations and limiting their opportunities to get back on a successful path. The fact is, high school students are far too young to give up on their college aspirations! 
Another of our core values is the recognition that "college" does not need to be the same thing for every student. We recognize that college and career goals need to be tailored to individual students. While some students can reach their life goals by earning a 4 year degree (and we absolutely support our students on that path), many students are far better served by pursuing 2 year degrees and career/technical education certificates. We take the time to understand each of our students' goals and help them develop a plan that makes sense for them, while always reminding students that the option to change their minds later on in life is always there. 
Another core value at GCCA is our belief in the power of relationships. We work hard to develop positive and mutually beneficial relationships between our students and staff. We know that connecting with others can be a powerful source of support and motivation, and we are intentional in encouraging those relationships to develop within our school community.
About Gateway College & Career Academy 
Gateway College and Career Academy (formerly Gateway to College) is an early college public high school launched in 2004, as an answer to the growing number of students who were disconnected from their education and not on track to obtain their high school diplomas. Our highly qualified teaching and counseling staff supports and guides our students on their educational pathways, establishing a bond of trust and the motivation to make it to the finish line.
Riverside City College is an ideal partner, helping our students transition to college education via concurrent enrollment in GCCA and RCC, and giving access to all of the college's resources and supports. You belong here!