There has never been a better time to be a working student. 
As we slowly emerge from a global pandemic that rocked our world, we are finding an unexpected change: a wealth of employment opportunities that didn't exist pre-pandemic. 
You may find yourself wanting to take advantage of this opportunity, or maybe you've had a job for years, but aren't sure how to also fit in that dream of achieving your high school diploma. It might feel like too much to try to juggle it all. 
Gateway College and Career Academy has been supporting working students for years. Our flexible schedules, meaningful 1:1 support, and ability to adjust to whatever life throws your way is something hundreds of students before you have come to rely on as they made their diploma-earning dreams come true.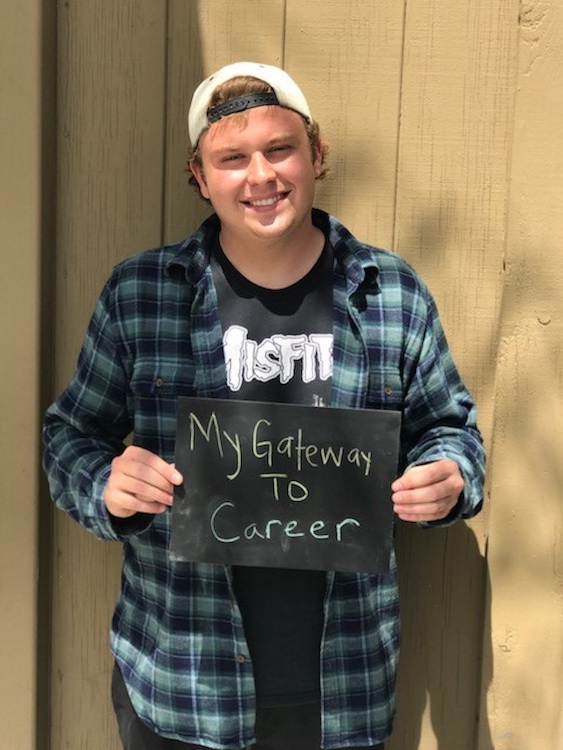 We know a few things about supporting working students, which is why you'll find our programs are designed to give you more control over the when and where of your learning. 
If your work schedule is demanding, check out our newest program, Gateway Flex, designed for students who have limited ability to attend in-person classes. You'll be able to take a mix of in-person, hybrid, and fully online courses, including online college credit courses and academic support sessions. 
Our Foundation Program is an optional 16-week semester with instruction in Math, English, and College Readiness Skills. You'll strengthen your knowledge in these core areas, while also earning credits at Riverside City College. You can choose between our morning session (8 am – 12 pm) or afternoon session (12:30 pm – 3 pm), leaving you with plenty of hours in the day to work. 
And don't forget that we are a tuition-free dual enrollment school! Enroll at GCCA and you'll be able to take both high school and college classes at the same time. Fast track your education, carve out time for work, and complete both your diploma and degree in a shorter amount of time, getting you out into the career world sooner.  
Having your foot in both school and work worlds means you have likely developed great time management skills. But even Beyonce needs support when it comes to making the most of the 24 hours we are given! 
Gateway students are assigned a dedicated counselor who will learn about your needs and help you create a flexible educational plan that will work around your changing schedule each semester. Our teachers care about the demands in your life and are here to support you on your way to graduation. 
Whether you are looking for credits to get that diploma or are ready to jump into college courses, we are here to help you catch up and get ahead. If this sounds like you, and you're ready to make the best decision of your life, click here to get started now. It's really that easy. 
About GCCA
Gateway College and Career Academy (formerly Gateway to College) is an early college public high school launched in 2004, as an answer to the growing number of students who were disconnected from their education and not on track to obtain their high school diplomas. Our highly qualified teaching and counseling staff supports and guides our students on their educational pathways, establishing a bond of trust and the motivation to make it to the finish line.
Riverside City College is an ideal partner, helping our students transition to college education via concurrent enrollment in GCCA and RCC, and giving access to all of the college's resources and supports.You belong here!